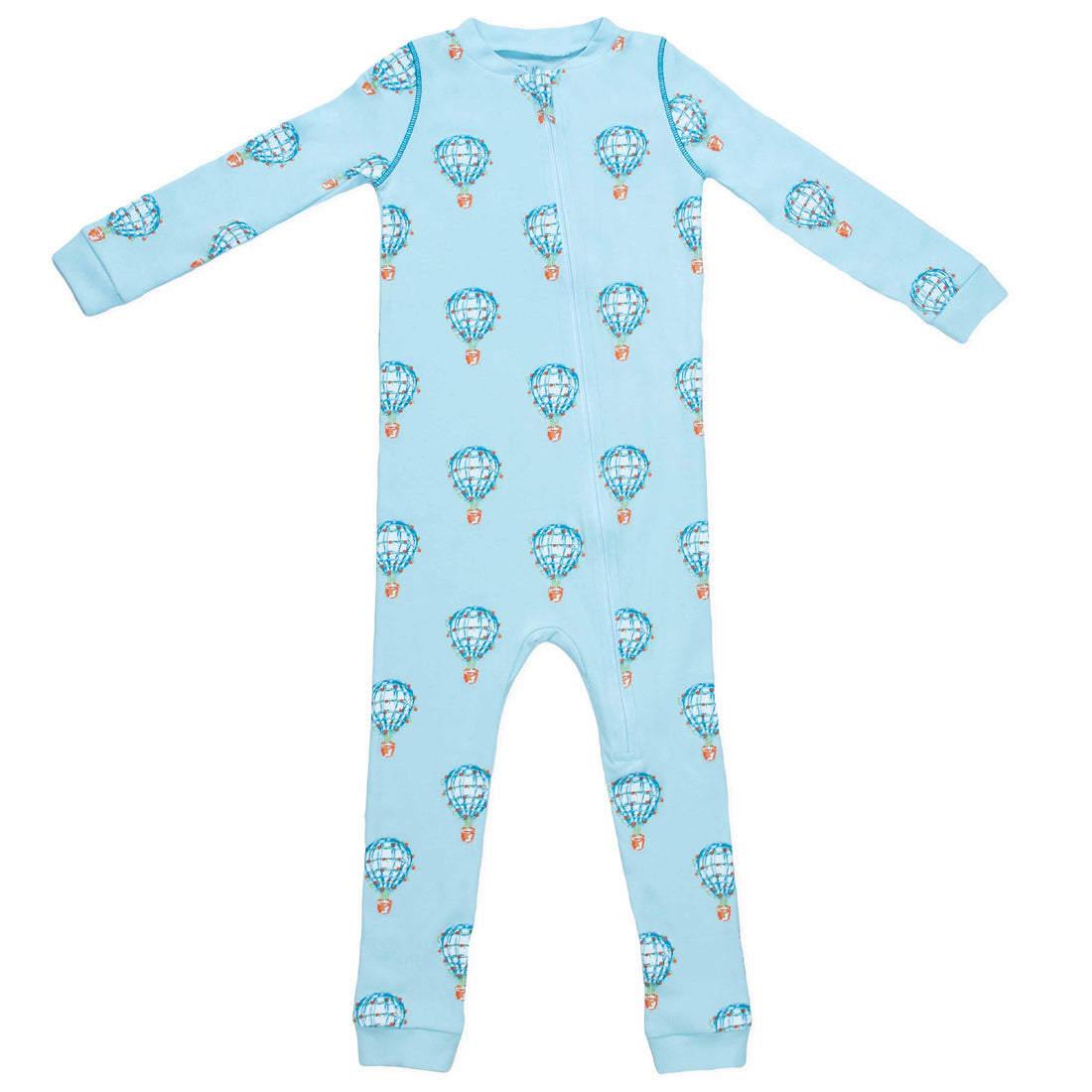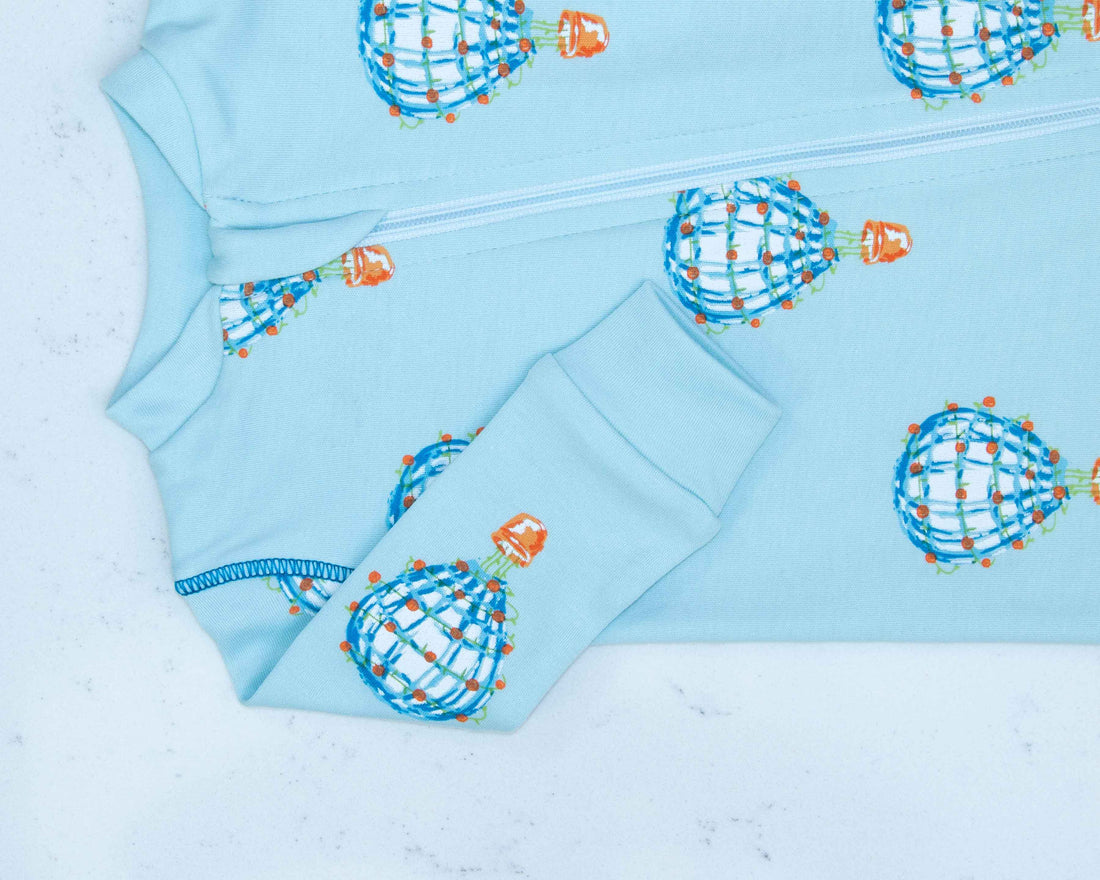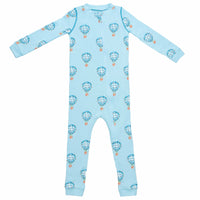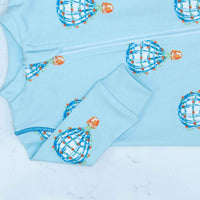 BLUE BALLOON Zippered Pajama - SAMPLE SALE
Blue Hot Air Balloon
* SAMPLES are products that have previously been displayed and/or products that we did not produce for our full collection. Therefore, there are limited quantities and garment may or may not have slight defect(s).

NO RETURNS for SAMPLE SALE products.
Heyward House zippered pajamas are the perfect snug-fitting jammie to snuggle with Mommy and Daddy. They come in many print patterns such as this blue hot air balloon.
This timeless hot air balloon pattern is inspired by the calming and magical feeling of a hot air balloon floating in the sky as seen through the eyes of a child. This classic pattern is entwined by vines and flowers. Emphasizing the beauty of being outside and wondering, "where is this magical floating balloon going?"
Heyward House products are made with the 100% Peruvian Pima Cotton.