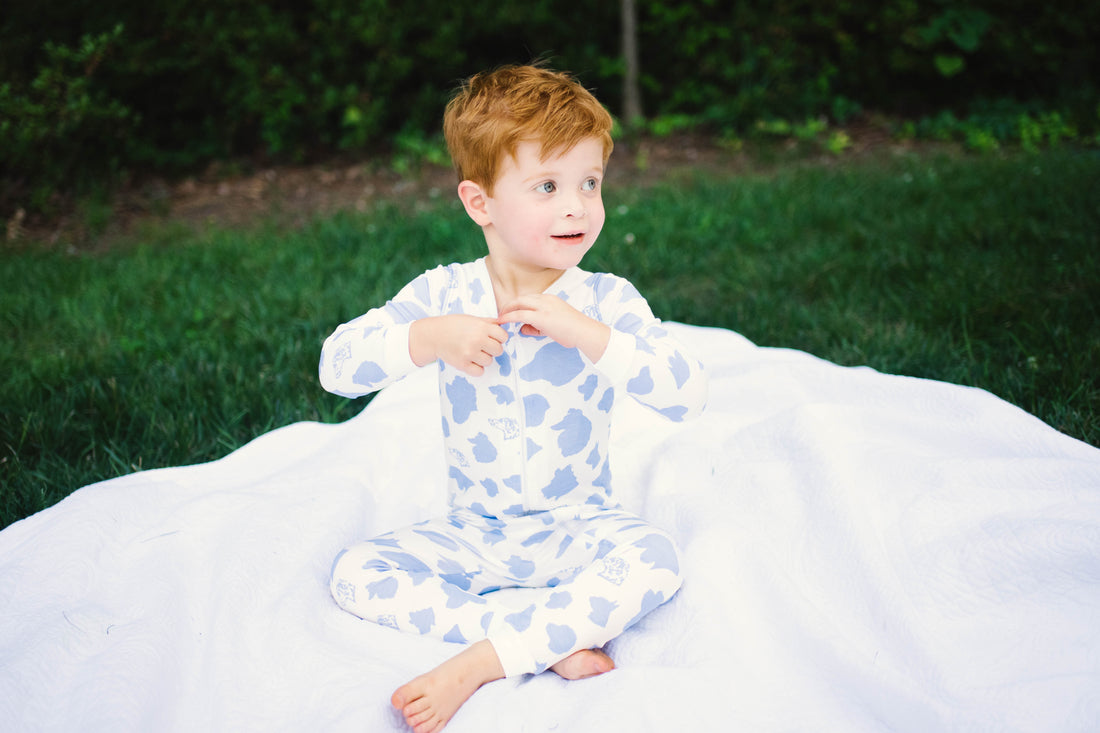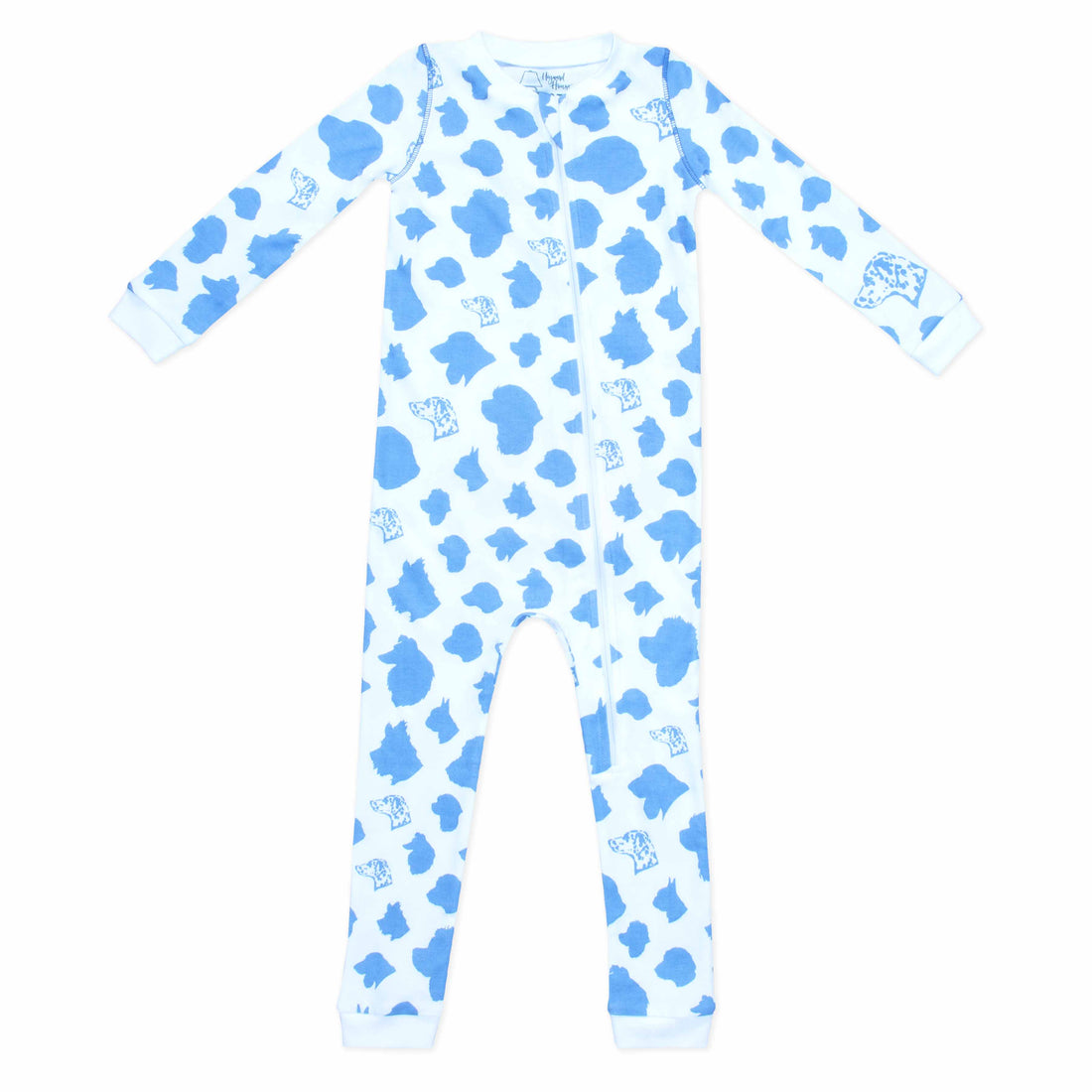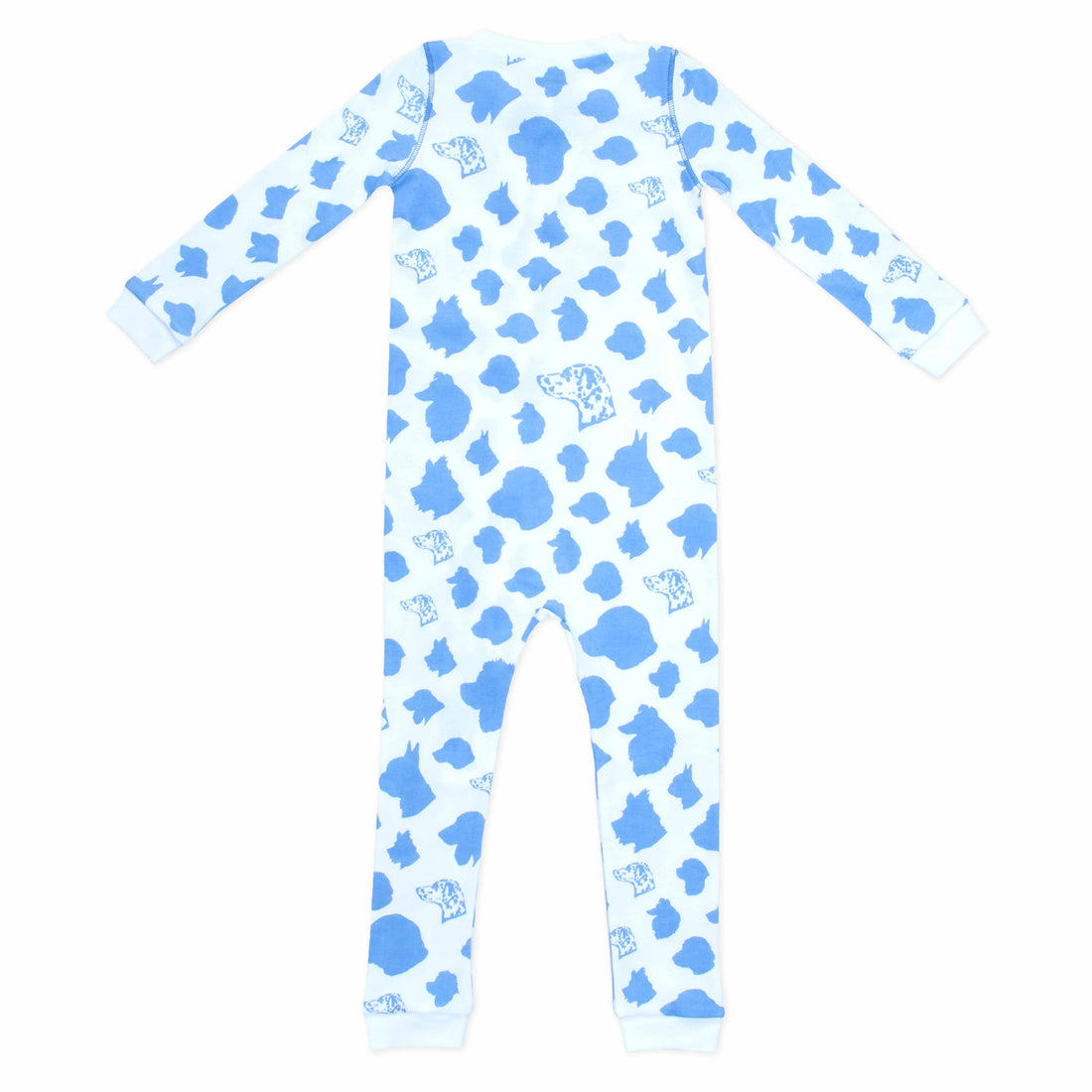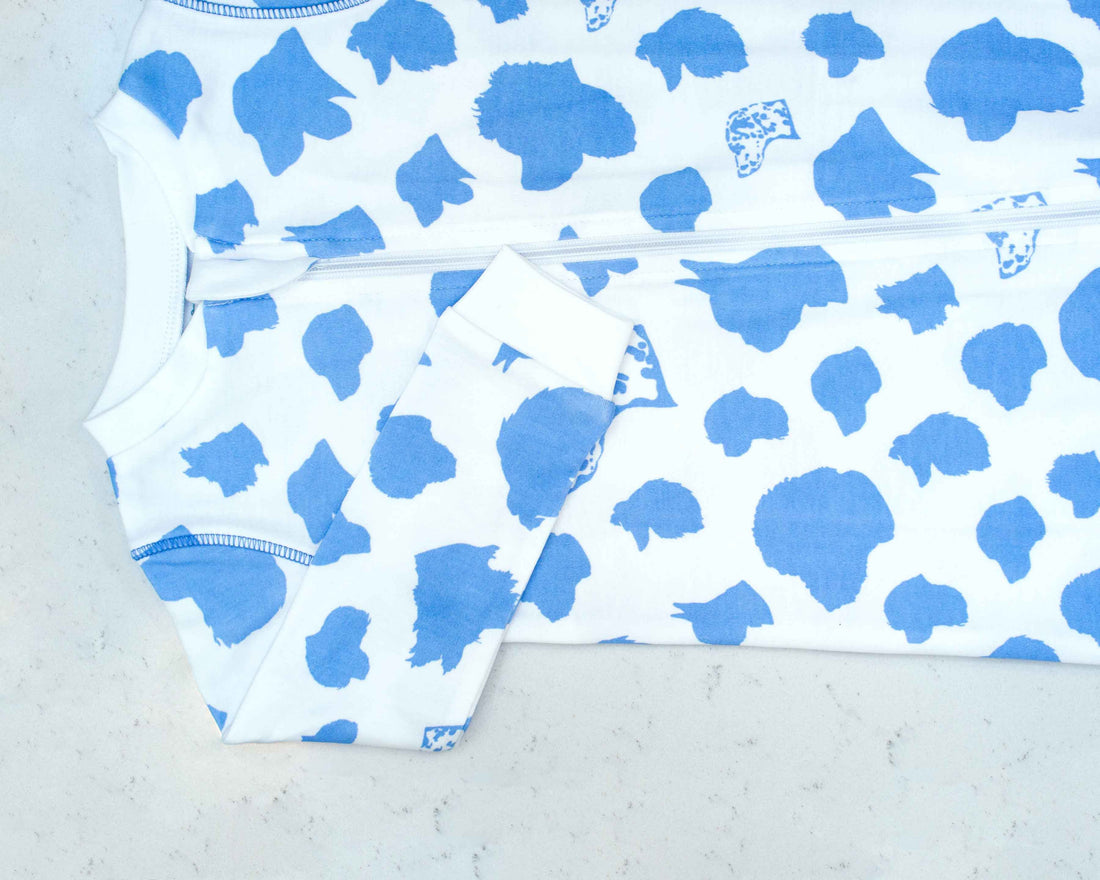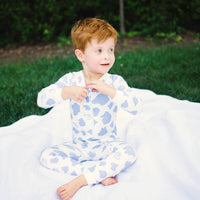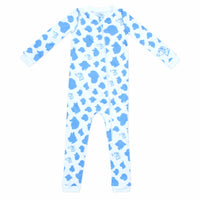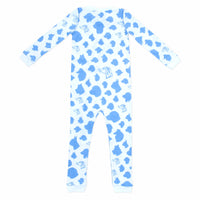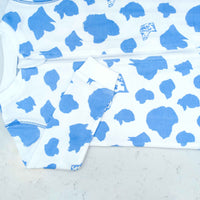 BLUE DOG SILHOUETTE Zippered Pajama - SAMPLE SALE
Dog Silhouettes
* SAMPLES are products that have previously been displayed and/or products that we did not produce for our full collection. Therefore, there are limited quantities and garment may or may not have slight defect(s).

NO RETURNS for SAMPLE SALE products.
Heyward House zippered pajamas are the perfect snug-fitting jammie to snuggle with Mommy and Daddy. They come in many print patterns such as this Dog Silhouette pattern.
We love dogs here at Heyward House! Our oh so happy dog silhouette pattern represents the unconditional love and loyalty of a dog. If a dog could speak, they surely would say "Mommy or Daddy! I'm so happy to see you!" Silhouettes immortalize our furry friends and remind us of the joy and laughter a pet can bring.
Heyward House products are made with the 100% Peruvian Pima Cotton.