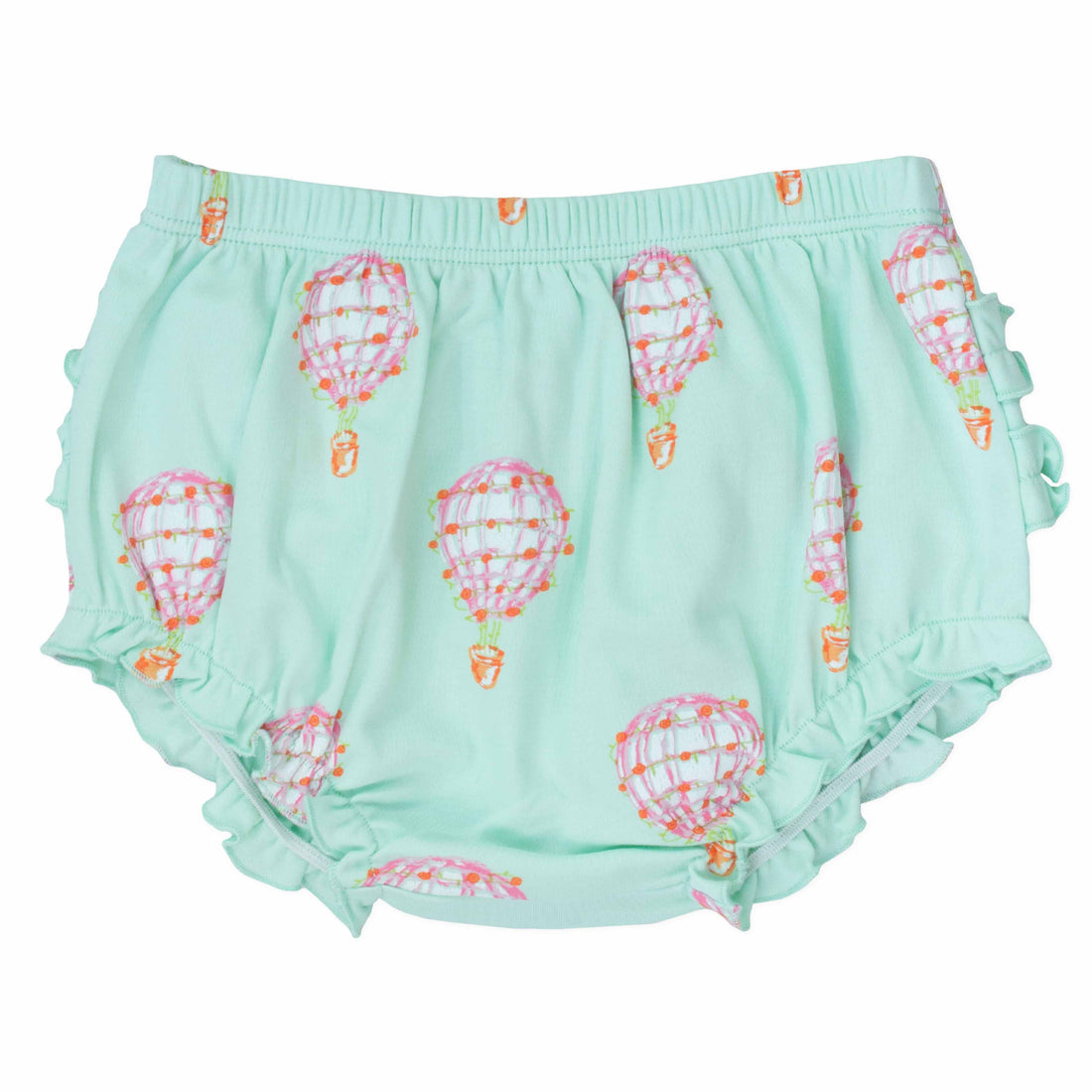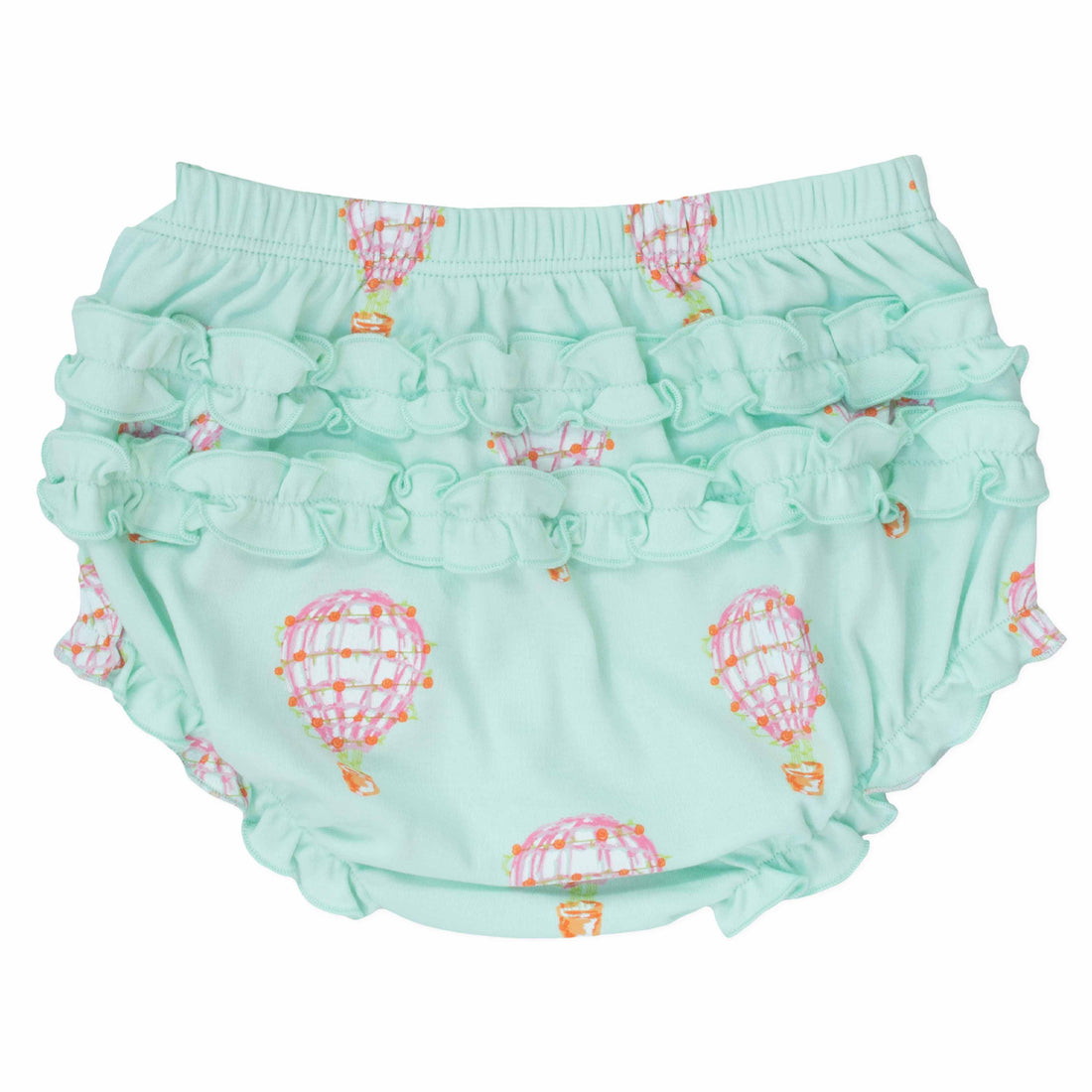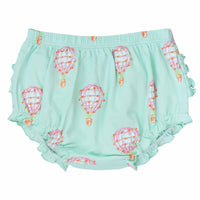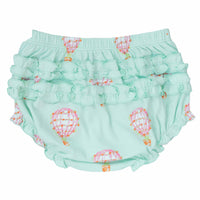 Bloomers are the perfect pairing for our smocked dresses! Enjoy this classic addition featuring our favorite patterns!
This timeless hot air balloon ruffled bloomer is inspired by the calming and magical feeling of a hot air balloon floating in the sky as seen through the eyes of a child. This classic pattern is entwined by vines and flowers. Emphasizing the beauty of being outside and wondering, "where is this magical floating balloon going?
Heyward House products are made with the 100% Peruvian Pima Cotton.